Our techniques span multiple media - hand portraits on paper
Welcome to our website Sketchus.de
We are a talented team of artists who specialize in creating unique portraits.
Our techniques include various mediums such as:
What sets us apart is that we don't use computers, filters, apps or graphics tablets. Instead, we hand-craft our portraits on paper to ensure every detail is perfect and unique.
Our pencil drawings are perfect for those who prefer a subtle and realistic depiction, while our colored pencil drawings are more colorful and vibrant.
If you are looking for a classic and timeless work of art, then our oil paintings are the perfect choice for you.
Our watercolor drawings add a touch of lightness and transparency to the portrait, while charcoal drawings have a rough and intense look.
If you are looking for something more modern and colourful, then our acrylic paintings are the perfect choice for you.
Contact us today and let us help you create a beautiful portrait of you or a loved one that will be remembered for a lifetime! We create unique portraits based on your template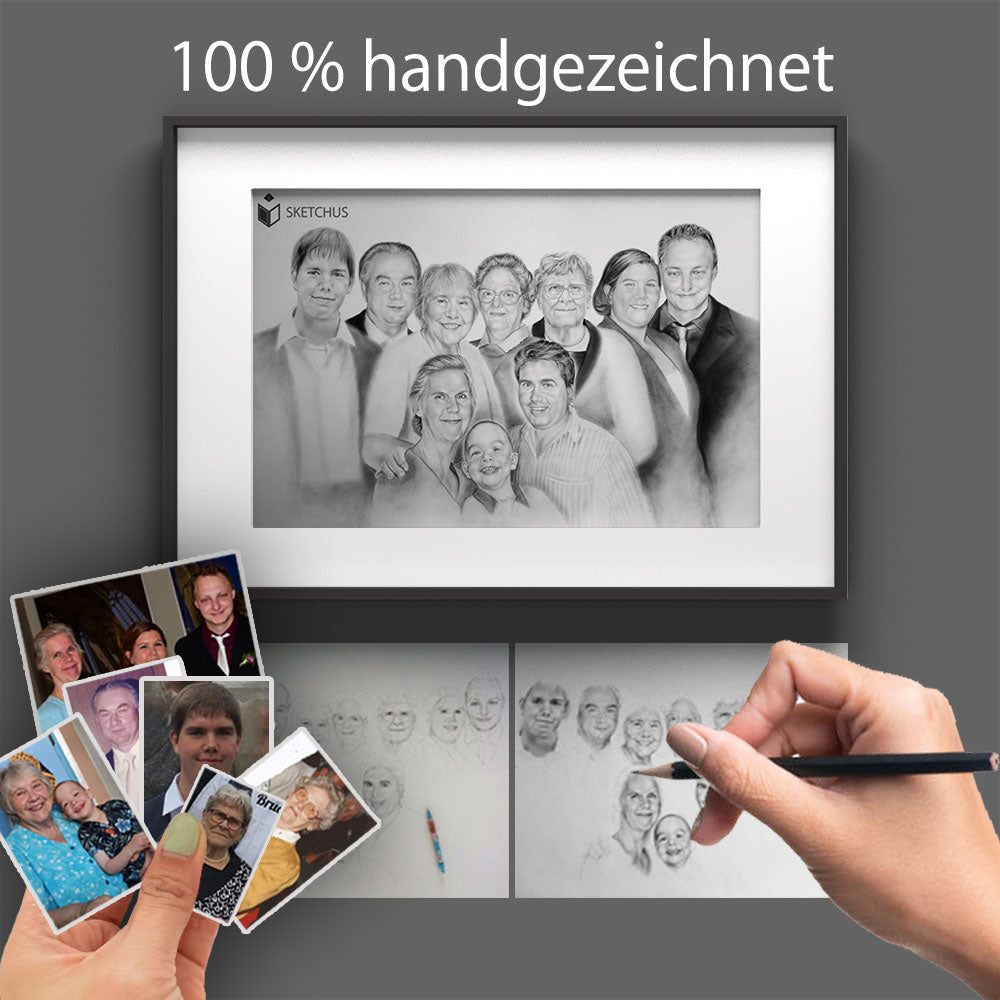 Let us draw your picture
Our Sketchus team specializes in creating a unique portrait from several photo templates that perfectly captures the special moment.
Not only can we turn any template you want into a work of art, but we can also make it feel like everyone was there in the moment.
Let us help you capture that special moment forever. Have a picture drawn from €49
draw a picture