Imprint - Sketchus Portrait
According to § 5 TMG
Legal provider identification:
Sketchus.de - Sketchus Portrait
Contact and Customer Returns
Customer service: support(at)sketchus.de
Telephone: 0171 5816139
WhatsApp: 0176 46754444 (24/7)
Please write us an email or WhatsApp . We will answer your message within 5-10 minutes.
Sketchus Portrait
Address: Clausstrasse 2
65812 Bad Soden am Taunus
0171 5816139
Represented by
Thi Hoa Tran
main street 5, PO Box 10 28 Sketchus Hoa Tran
65843 Sulzbach (Taunus)
Business inquiries to
The e-mail: info(at)sketchus.de and the telephone number: 0171 5816139 will only be used in connection with cooperation and advertising offers for the Sketchus team.
If you have any questions about customer service, customer returns, templates, shipping and everything else, please contact us via WhatsApp on 0176 46754444 or by email to support(at)sketchus.de
We try to answer all questions as quickly as possible!
Supervisory authority tax office:
Hofheim am Taunus
Tax number: 46 828 01762
VAT ID: DE341901804
About the CEO & Founder of Sketchus Portrait
MA Hoa Tran is a portrait artist, portrait painter, CEO & Founder at Sketchus, wife of professional artist MA Tu Ho
Her passion for portraits began in 2005 and the first commissions followed. She wants to capture beautiful memories and moments for everyone.
Have a portrait drawn from a photo
Sketchus in the press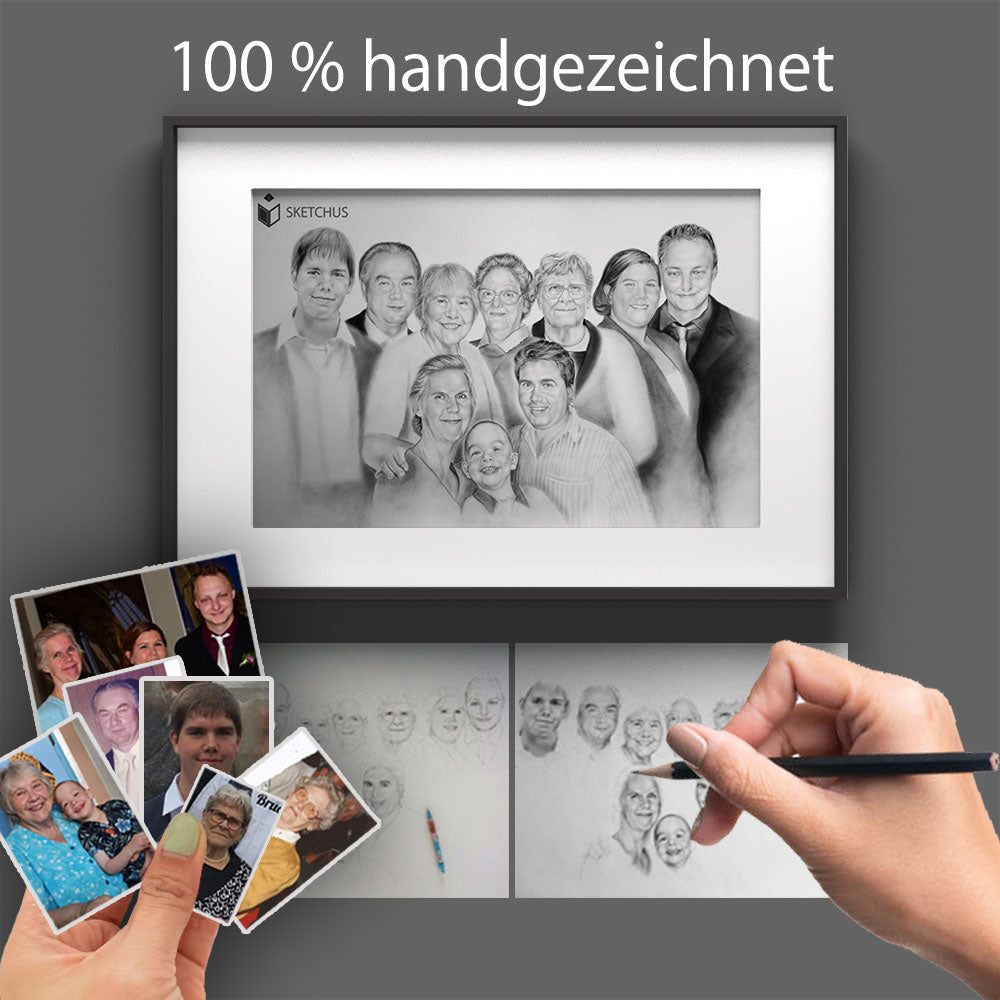 Let us draw your picture
Our Sketchus team specializes in creating a unique portrait from several photo templates that perfectly captures the special moment.
Not only can we turn any template you want into a work of art, but we can also make it feel like everyone was there in the moment.
Let us help you capture that special moment forever. Have a picture drawn from €49
draw a picture