Unique wedding portrait - unique and individual gift for wedding couples
The importance of unique wedding portraits
Wedding portraits as vows and memories
It's nice when the partnership lasts for a long time. When the bond has survived many ups and downs, happiness is not much left, which will lead to a wonderful wedding. The wedding is certainly one of the most beautiful days in life, and this special moment can also be captured in a very beautiful wedding portrait. This wedding portrait gives strength and encourages to keep fighting for the future.
Have a wedding photo drawn as a gift?
One of the happiest days for anyone is giving a unique gift. Capturing the moment stays in your heart forever. Of course it is very important to have a personal picture drawn by a wedding couple. Since the artist himself leaves a very beautiful emotion on the portrait, this makes hand drawing even more beautiful and individual.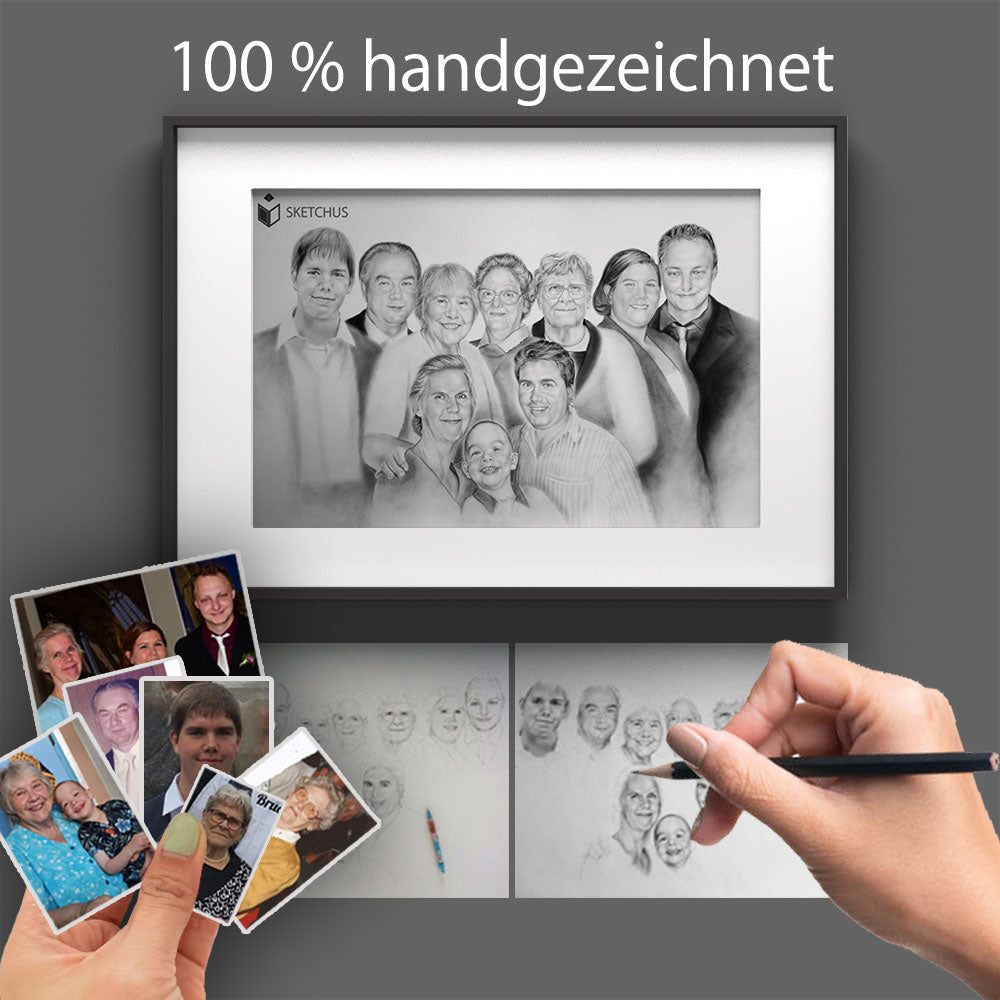 Let us draw your picture
Our Sketchus team specializes in creating a unique portrait from several photo templates that perfectly captures the special moment.
Not only can we turn any template you want into a work of art, but we can also make it feel like everyone was there in the moment.
Let us help you capture that special moment forever. Have a picture drawn from €49
draw a picture