Portrait drawing of the deceased and recognizing their true value - family pictures with the deceased
Is it worth having portraits made of the deceased ?
Have a picture drawn of the deceased
The portraits of honored deceased encourage us
Time is fleeting, but memories are not. A loved one will shape us for the rest of our lives. We remember what they have done for us and strive to live the best life every day. A loved one who has passed away does not feel the pain of a life left behind. But we have to deal with it and advance the experience. Strength and overcoming takes time.
What does it mean to have the painting of a deceased drawn?
It's the moment to relive a beautiful memory with important people. When a loved one leaves us, we understand that we don't have time. We may have experienced several simple moments. We wonder what could have been different, but the answer of simply living well and having no regrets seems far off. We capture memories and character, creating a common image from merged images. This is how we honor the deceased with art
Photomontage with deceased - join pictures
What does a picture of a deceased mean to us?
We long for the reproducibility of moments with deceased people. It is often the people who have given us the strength and courage to keep going. A simple word for it will certainly be love. Therefore, simple little photos are certainly great good luck charms. Nonetheless, we believe in bringing out more power and emotion with original art.
Order online - have a portrait drawn with the deceased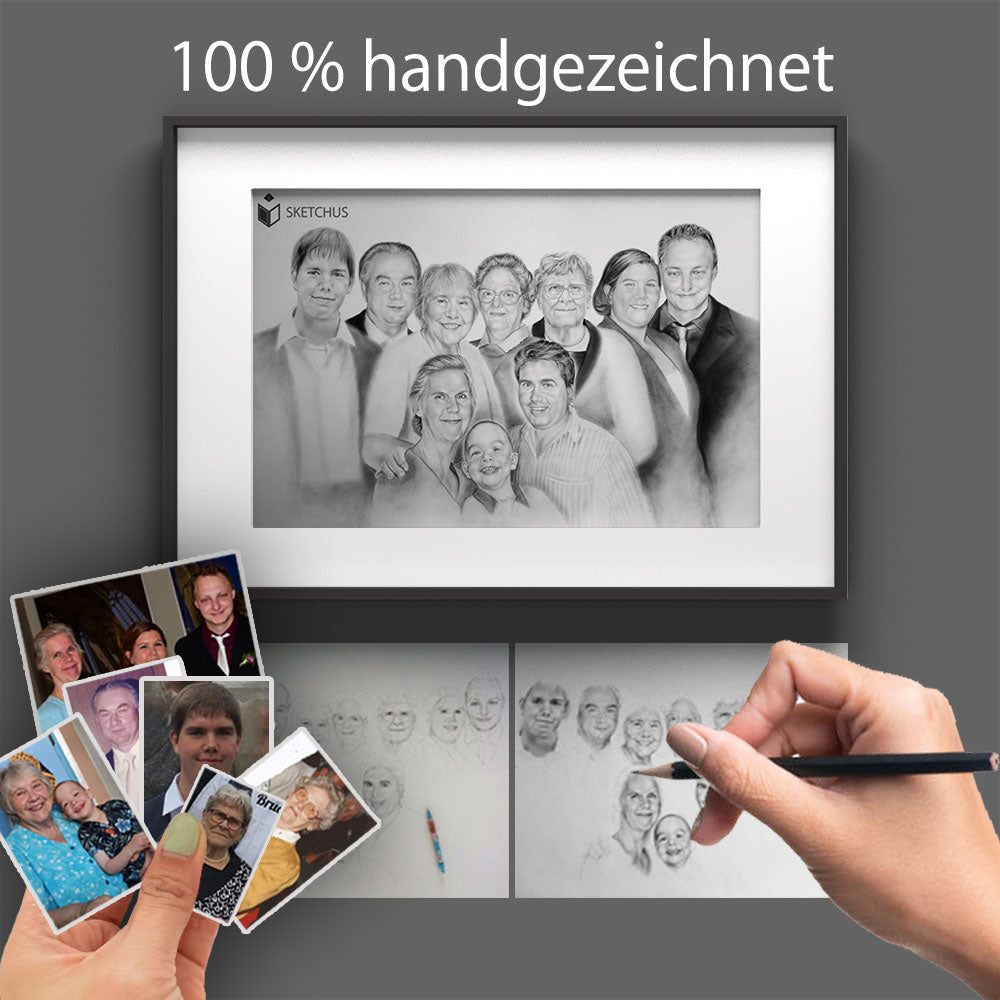 Let us draw your picture
Our Sketchus team specializes in creating a unique portrait from several photo templates that perfectly captures the special moment.
Not only can we turn any template you want into a work of art, but we can also make it feel like everyone was there in the moment.
Let us help you capture that special moment forever. Have a picture drawn from €49
draw a picture